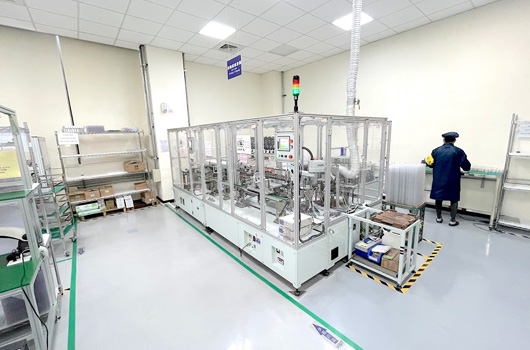 Quality Control for Reed Relays
Our factory's quality control of our Reed Relays and RF MEMS Switches process is organized into the following stations: Incoming Quality Control (IQC); In-Process Quality Control (IPQC); Electronic Quality Control (EQC); Final Quality Control (FQC); and lastly, Outgoing Quality Control (OQC).
---
Key materials for respective Incoming quality control (IQC) include:
Incoming Quality Control (IQC) ensures the quality of raw materials before the actual production and assembly begin.
Reed Switches
Our relationship with the switch suppliers has always been very stable; due to our large ordering volume, we are usually our reed switch suppliers' largest customer by ordering quantity. Therefore, we have the benefit to audit their factories every year and ensure their manufacturing processes fits our expectations. We also conduct a comprehensive inspection upon the switches' arrival. For example, we use a standardized Coil with a fixed resistance, and test each switch's AT value (the space in-between the two reeds), we also select switches to do life-tests to ensure their overall built quality.
Enamel Insulated Copper Wire
Insulated copper wire is an essential part of our reed relays. We require our suppliers to coat a protective layer over packages of the copper wire to ensure it stays within a specific range of temperature and humidity. After it arrives in our factory, we then do a series of pinhole detection to ensure no rusting occurs on our insulated copper wire.
Bobbin/ Lead-frame/ Solder paste
We develop long-term relationships with our suppliers to ensure stable quality. Our Incoming Quality Control Team inspects our suppliers' factory every quarter to ensure their environment, equipment, production standards, and capacity fits our need. After the lead-frames and bobbins arrive at our factory, our engineers perform a series of visual inspections to ensure proper material, shape, and reflection. Then the lead frames and bobbins are scanned to confirm the dimensions fit our demand.
In Process Quality Control (IPQC)
The manufacturing processes of Reed Relays and RF MEMS Switches are mostly automated to decrease the possibility of human error. However, our IPQC engineers set up stations in-between steps and conduct visual and machine inspection to ensure no mistakes were made in the process.
Electronic Quality control (EQC) and final quality control (FQC)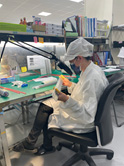 The testing of reed relays in our factory applies a zero failure acceptance system. Our Reed Relay testers are able to test up to 20 different parameters. These parameters include resistance measurements throughout the relay's opening, closing and static cycles; release and operating voltage; voltage/current overdrive; input, output breakdown voltage; contact welding resistance; aging and many more.
Our factory is equipped with life-testing laboratories that can cycle relays or switches while inputting a wide range of load voltages and currents. Relays are tested up to three billion cycles.
Bright Toward's RF laboratory is equipped with digital oscilloscopes, network analyzers, Vector Network Analyzers, Vector Signal Generators and spectrum analyzers. to test relays built for higher frequencies including our RF MEMS Switches.
FINAL QUALITY CONTROL (FQC)
After all the electrical functions are tested, we then pick out a few reed relays representing every assembly line and apply an X-ray examination. We check for the structural integrity of each relay and ensure the composition matches our standard. All the reed relays are tested for contact resistance and AT value (the measure of space in-between the two reeds). With over 25 years of data-accumulation, the equations we apply on FQC, along with statistical reasonings, can accurately locate NG products and ensure a high and stable defect-free-rate.
Video