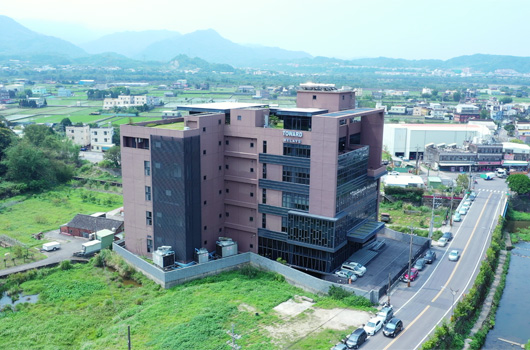 About TOWARD RELAYS™
A manufacturer of Opto-MOSFET Relays, Opto-SiC MOSFET Relays, Solid State Relays, Reed Relays, and RF MEMS Switches
Bright Toward Industrial Co., Ltd (TOWARD RELAYS as a brand ) is a manufacturer of Solid State Relays, Opto-MOSFET Relays, Opto- SiC MOSFET Relays, Reed Relays, Wet Reed Relays and RF MEMS Switches since 1988. We have been supplying the world's semiconductor and automotive industries for over three decades. Factories are located in Hsinchu, Taiwan, and Zhejiang, China. Worldwide sales offices are located in Singapore, Germany, San Jose, Rhode Island, Beijing, Shenzhen, Suzhou, and Taipei.
---
Milestone
| YEAR | ISSUED |
| --- | --- |
| 2019~2021 | First in the industry to apply Silicon Carbide as material for MOSFETs in Semiconductor Solid State Relays and boosted load voltage capabilities up to 3300V targeting the electric vehicle, B.M.S and charging markets. |
| 2019~2021 | Cooperated with Menlo Micro based in Irvine and introduced revolutionary RF MEMS Switches. |
| 2017 | By this point. Bright Toward Industrial Co has become a significant part of the supply chain in Taiwan's Semiconductor testing industry, dominating over 80% of its relay demands. |
| 2017 | Established the fourth factory in Hsinchu, Taiwan with around USD20 million of investment in facility and new equipment. |
| 2015 | Became the largest manufacturer of Semiconductor Solid State Relays in terms of quantity, awarded IATF-16949 and AEC-Q101 automotive certifications for Semiconductor Solid State Relays. |
| 2010 | Updated ISO9001 certification. |
| 2009 | Established the third factory in Hsinchu, Taiwan. Initiated mass-production of Semiconductor Solid State Relays. |
| 2008 | TOWARD entered an era of fast-growth, established a second factory in Zhejiang, initiated OEM and ODM for relay brands in North America and Japan. |
| 2007 | First Factory is awarded ISO9001 production quality-assurance certification. |
| 2003 | Initiating mass-production of solid-state relays and reed relays. |
| 2000 | Established first factory in Zhejiang, initiating mechanical relays production, solid-state relays, and reed relays. |
| 1988 | Established as a trading company. |
Solid State Relays
Our Solid-State Relay product line comprises the following products: First, Opto-MOSFET Relays, which focuses on miniature size (4.4mm*4.3mm) and unlimited lifetime. Our Silicon Carbide Opto-MOSFET Relays can load voltage up to 3300V while maintaining the miniature size (8.8mm*6.4mm). Additionally, our larger high current solid-state relays can carry current up to 100Amps. Further, we provide general-purpose miniature solid-state relays with the inclusion of triac and MOSFETs. Lastly, we offer hundreds of choices of various specifications such as load voltage, carry current, resistance, capacitance, insulation, isolation, package type, size, and a lot more with our general-purpose solid-state relays. Most of our solid-state relays' production is done in 1k grade cleanrooms located in our Hsinchu main factory with ISO9001 and IATF16949 automotive certifications. The monthly production capacity of Solid State Relays is at 7,000,000 pcs.
Reed Relays
Our Reed Relays are developed with an extensive focus on stable quality and the wide variation of specifications to suit different market's switching demands. For example, the LRL Series High-Voltage Reed Relay can load voltage up to 20,000V with the TMR Series High-Current Reed Relay carrying current up to 30Amps and the BU series loading frequency up to 6GHz
In terms of stable quality, some of our reed relays perform low and stable contact resistance at 20mΩ with insulation resistance up to 1014Ω. More general-purpose reed relays are also mass-produced, focusing on high and durable quality. Combining our overall production capacity, we can produce up to 2,000,000 pcs of reed relays monthly.
RF MEMS Switches
Our RF MEMS switches offer high power, low loss, high linearity, low power needs, high reliability (3 billion switching operations or more), airgap isolation, fast switching and tiny size (2.5mm*2.5mm). These switches are backed by General Electric's advanced material science and Corning's mature Through-Glass-Via technology. This enables robust and highly reliable switches capable of greater than 25 W forward power. Ideal solution for replacing large RF electromechanical relays, as well as RF microwave solid-state switches in applications where linearity and insertion loss are critical parameters. These Switches are provided by Menlo Micro based in California, Bright Toward serves as one of Menlo Micro's initial investors and their sub-manufacturer.
Video

A video touring our maufacturing plant in Hsinchu, Taiwan.

Certificates