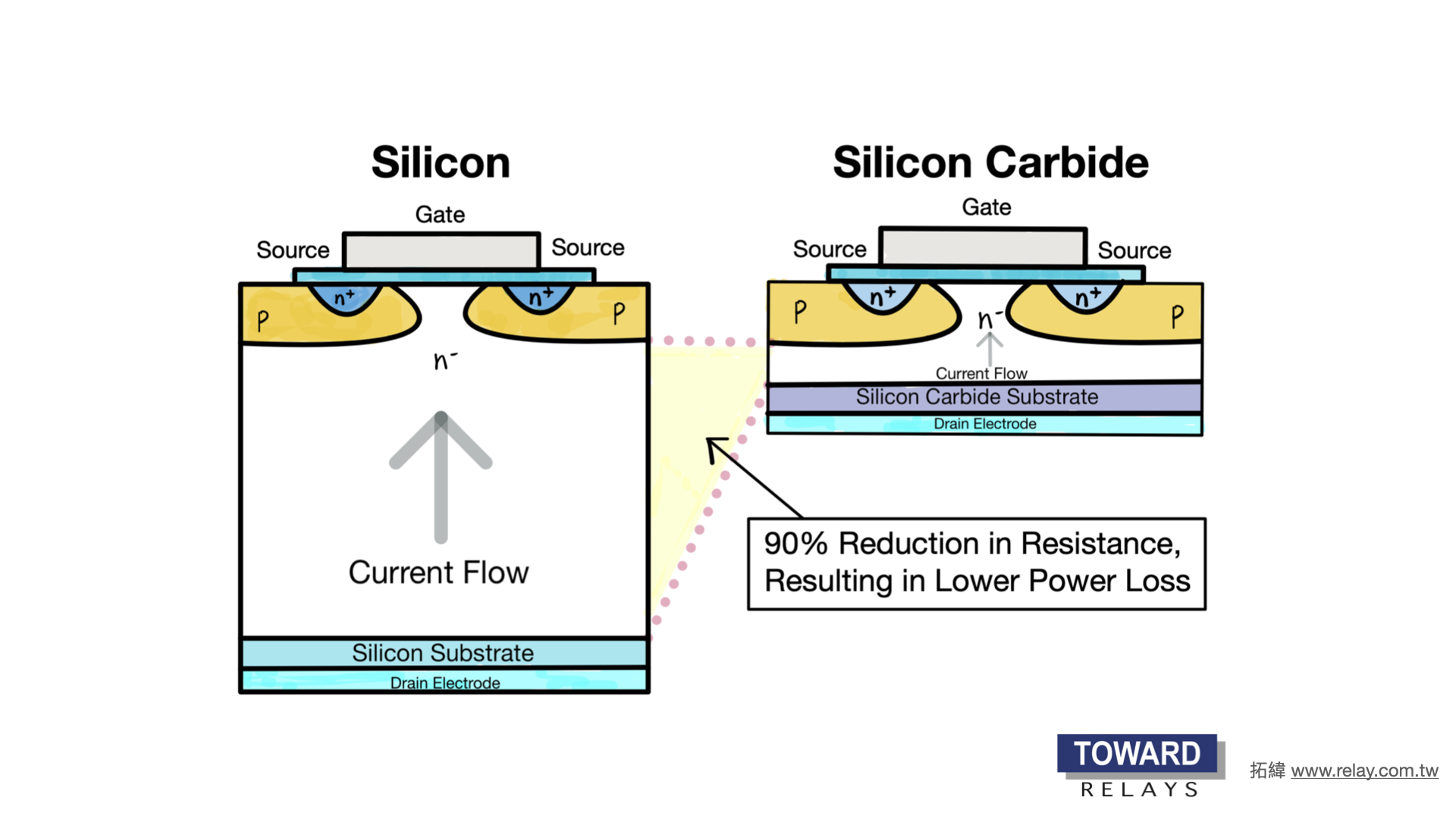 Bright Toward Releases 3300V SiC-based Opto-MOSFET Relays
Bright Toward Industrial Co., Ltd believes in Silicon Carbide as the future of power electronic components. We have released 1700V and 1800V Opto SiC-MOSFET relays and will release another line of 3300V and 6600V Opto SiC-MOSFET relays. Our Opto-SiC MOSFET Relays can support various applications, from electric vehicles to Hi-pot testing, converters, inverters, medical equipment, satellite thrusters, and many more.

Bright Toward released its first SiC MOSFET relay in 2017. After that, we convinced our automotive customers to replace the Si-based relays with SiC-based ones. Many customers have validated our SiC-based products and applied them in their BMS designs, including CATL and Volkswagon.
---
SiC is a wide bandgap semiconductor that can withstand thousands of voltage and high temperatures (More than 175C). SiC components can work efficiently at higher frequencies without unnecessary losses like IGBT and Si-based MOSFET. SiC is also with less on-state resistance at higher voltage.

SiC-based components are the trend. Currently, SiC components compete for the EV market's powertrain system. SiC component strives to design-in EV onboard chargers and DC-to-DC converters. Applying SiC components could help increase the range of electric vehicles by 5-10% on a single charge. Therefore, automobile manufacturers can use smaller, lighter, and lower-cost batteries in their designs.

In addition to the EV market, Bright Toward's Opto SiC-MOSFET Relays can benefit industrial and data center power supply, solar inverters, renewable energy infrastructure, and industrial automation markets. Reducing the carbon footprint is the direction for various industries. To meet the demand of the SiC market, Bright Toward plans to invest more to increase the production capacity of our SiC-based products.
File Download

Related Products